8 Things To Keep In Mind When Creating A Survival Kit From Scratch
Do you have everything you'll need to stay alive in an emergency situation? I'll explain to you how to prepare for any situation with outdoor survival gear, eevn if you're not expecting an emergency.
Emergency gear is only for serious explorers or those anticipating end-of-days for the earth or merely in terms of capitalism for non-survivalists. But survival gear isn't just for this specialized sector. Even if your greatest adventure is walrus, it's something everyone should have.
Every year, 150 individuals die on expeditions in our national parks in the United States. Meanwhile, thousands of people are stranded in America's backwoods and require the assistance of expert rescue teams.
Weather-related disasters are becoming more common. Hurricanes are more dangerous than they've ever been. Across the country, fires erupt. Snowstorms are like a never-ending present.
We may seem like apocalyptic prophecy believers by now, but we're not trying to terrify you. It's just that there are more reasons to buy survival gear than you might imagine – even if you don't plan on leaving your house.
The procedure of putting together a survival kit is simple. We'll reveal both our methods and our results in this article.
See also: Top 20 Barter Items to Stockpile
How to Create a Survival Kit from Scratch
The basis of any survival pack is readiness for anything and everything. The concept of readiness should guide how you purchase the items you find.
To put it another way, start with the gear that will meet your most basic needs and work your way up.
For example, if you haven't yet purchased a water filter or shelter, don't stress about having a generator large enough to run a working farm.
Your enormous generator will not protect you from the rain or provide you with clean drinking water, both of which are vital for survival.
Emergency Food
You can go three weeks without eating if you want to, but you don't want to.
Stocking up on food entails more than just filling your cupboard, especially if you enjoy "doing stuff on the weekends," such as visiting a national park or going trekking.
Water
You might be able to last weeks without food if you scavenge, but you'll only be able to go a few days without water.
Furthermore, consuming contaminated water has the potential to reverse the effects of hydration by contaminating you with chemicals or even living organisms.
As a result, water filters are an important aspect of outdoor survival equipment. Without one, you should never set out on the path.
Water Resources:
Emergency First Aid
There are a number of items that should be carried by any hiker or home.
These gadgets, which range from knives to compasses, can help you out of almost any scrape without leaving a mark.
Rather than purchasing them all separately, consider purchasing them as part of a kit.
A handful of the items listed above include mini-first-aid kits. While these are useful, and having more gauze never hurts, you should invest in a high-quality first-aid kit. If you want a mini first aid kit for the car, this is a decent option.
A well-organized first aid box, in our opinion, is one of the most disregarded pieces of equipment: you shouldn't be digging for a tourniquet in a life-or-death situation.
Shelter
You've got everything you need, including food and basic tools, to get you out of harm's way. You're in desperate need of a place to stay.
Emergency blankets were included in a handful of the products listed above, but the truth is that you can never have too many thermal blankets. They get misplaced, torn, and are sometimes only used once. They're also compact and simple to misplace.
See also: How To Build A Permanent Shelter In The Wilderness
See also: Secrets To Long-Term Outdoor Survival
Battery Charger
While many of these items are straightforward and similar to their competitors, there is one category in which product distinction is critical: battery chargers.
Battery charger technology has advanced significantly, and the cheapest version of this device is just marginally better than having no charger at all.
Stove
You should have all you need to get through the first few days of a crisis by now. It's time to start planning ahead and making long-term purchases.
A camping stove is an excellent addition to your survival gear because it can be used for a variety of tasks. Camping stoves give heat, cooking options, and the ability to boil water if your other filtration methods fail.
See also: Tools You Need for Campfire Cooking
See also: Must-Know: Cooking During Survival Situation
Sanitation
If you're going to be without power or water for an extended period of time, you should concentrate on keeping your surroundings clean.
While using the restroom is unavoidable, it is also a simple way to pollute your drinking water and spread disease. That is why a portable toilet is an excellent piece of outdoor survival equipment.
Communication
Maybe the cell towers aren't working or there aren't any in the area. What is the solution? Satellite radio
You can use your phone even if you don't have service if you invest in off-grid communication equipment.
See also: Survival Communication
Survival Knowledge
Though having these goods prepared and ready to go is beneficial, the most crucial survival requirements are your survival skills and knowledge. Survival knowledge is important in two ways: knowing how to use survival gear efficiently and knowing how to improvise when you don't have any.
To serve your needs best, any tools, gear, or materials you have as part of your survival basics must be used effectively. Get familiar with all of your fundamentals by practicing with them. Don't leave your supplies unopened and unused until you're in a survival crisis.
Consider this: starting a fire in the comfort of your own house with a lighter or matches is not the same as trying to start one with the same ingredients while the wind is howling and the rain is pelting down. Make careful you practice in all kinds of weather. In the same way, faulty water filtration can introduce toxins into your drinking water, potentially making a survival situation much worse. Know your equipment inside and out.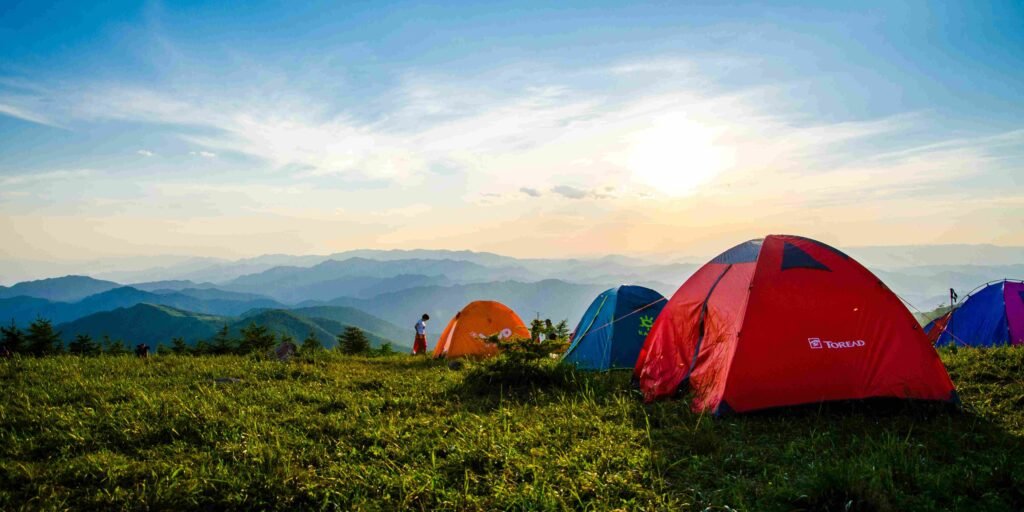 Wilderness Survival Skills
This is when having a basic understanding of outdoor survival skills comes in handy. Your troubles may have substantially increased if you lose your knife, map, compass, and fire-making supplies! You may learn how to build a primitive knife, travel utilizing aidless navigation, and make friction fire using wild gathered materials with some wilderness survival instruction. Then you'll be OK without the store-bought equipment.
Even if you have all of the necessary survival tools, you can still end up in a perilous scenario due to a lack of knowledge and experience in the outdoors. Make sure you can use all of your items in a variety of situations. Begin with the setting that is most comfortable for you, and work your way up to more difficult situations.
In order to survive, you must be adaptable, versatile, and good at utilizing what you have. Survival necessitates resourcefulness, as well as an attitude of being open to new possibilities.
Bottom Line : Why Have A Survival Essentials?
Putting together a survival kit is a very personal decision. At some time, your life may be dependent on your decisions, so think about the possible calamities you might face and do your best to put together the materials that will help you survive. However, if you start with the items listed above, add in those that will meet your specific needs, and transport them in a sensible container, you'll most likely stay alive and come home with a terrific narrative.